2012 Blog Tour Travel

the virtual "Road to the Christys" blog tour from Mon., July 9 to Tue., July 20th, 2012. Blog tour participants will be celebrating the

2012 Christy Award nominees

leading up to the Christy Awards banquet in Orlando, July 16, and the winners after they are presented. Follow @ChristyAward, or like www.facebook.com/ChristyAward for a link to the first stop on the "Road to the Christys" blog tour.
YOUNG ADULT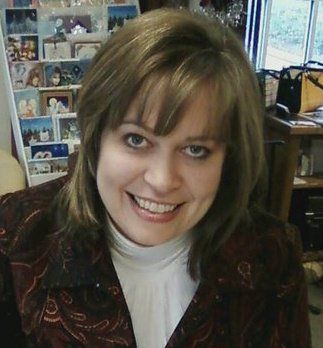 Melanie Dickerson is an award-winning author who earned her bachelor's degree in special education from The University of Alabama. She has taught in Georgia, Tennessee, Germany and the Eastern European country of Ukraine. A member of American Christian Fiction Writers (ACFW) and Romance Writers of America (RWA), she now spends her time writing and taking care of her husband and two daughters near Huntsville, Alabama.
Melanie's Faith
Jesus Christ is the Lord of my life. He has saved me from my sin and I live for Him. I love to talk to people about what He can do in your life, if you open yourself to His love. God is in the healing and saving business. Jesus came to seek and save those who were lost, to bind up the broken hearted, to heal the sick, and to be our best friend. I believe He is the one and only Son of God and I would be happy to share Scripture and experiences with anyone who is interested. Please go to my Contact page for information about how to get in touch with me.
Now here are a few of my favorite Bible verses*:
No man can redeem the life of another or give to God a ransom for him. Psalm 49:7

I know that my Redeemer lives, and that in the end he will stand upon the earth. Job 19:25

"The Redeemer will come to Zion,to those in Jacob who repent of their sins," declares the Lord. Isaiah 59:20

The next day John saw Jesus coming toward him and said, "Look, the Lamb of God, who takes away the sin of the world! This is the one I meant when I said, 'A man who comes after me has surpassed me because he was before me.' ... I have seen and I testify that this is the Son of God." John 1:29-30 & 34

For the grace of God that brings salvation has appeared to all men. 12 It teaches us to say "No" to ungodliness and worldly passions, and to live self-controlled, upright and godly lives in this present age, 13 while we wait for the blessed hope—the glorious appearing of our great God and Savior, Jesus Christ, 14 who gave himself for us to redeem us from all wickedness and to purify for himself a people that are his very own, eager to do what is good. Titus 2:11-14

The Lord loves righteousness and justice; the earth is full of his unfailing love. Psalm 33:5

We wait in hope for the Lord; he is our help and our shield. In him our hearts rejoice, for we trust in his holy name. May your unfailing love rest upon us, O Lord, even as we put our hope in you. Psalm 33:20-22

Therefore, brothers, since we have confidence to enter the Most Holy Place by the blood of Jesus, 20 by a new and living way opened for us through the curtain, that is, his body, 21 and since we have a great priest over the house of God, 22 let us draw near to God with a sincere heart in full assurance of faith, having our hearts sprinkled to cleanse us from a guilty conscience and having our bodies washed with pure water. 23 Let us hold unswervingly to the hope we profess, for he who promised is faithful. 24 And let us consider how we may spur one another on toward love and good deeds. Hebrews 10:19-24

Why are you downcast, O my soul? Why so disturbed within me? Put your hope in God, for I will yet praise him, my Savior and my God. Psalm 42:11
2012 Christy Award Finalist,
The Merchant's Daughter!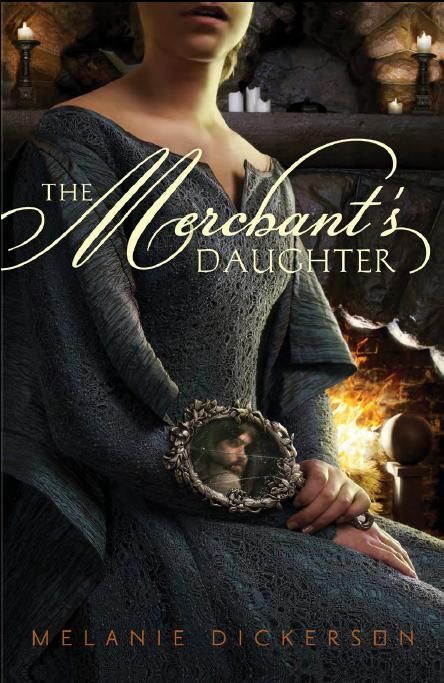 The Merchant's Daughter
An unthinkable danger. An unexpected choice.
Annabel, once the daughter of a wealthy merchant, is trapped in indentured servitude to Lord Ranulf, a recluse who is rumored to be both terrifying and beastly. Her circumstances are made even worse by the proximity of Lord Ranulf's bailiff—a revolting man who has made unwelcome advances on Annabel in the past.
Believing that life in a nunnery is the best way to escape the escalation of the bailiff's vile behavior and to preserve the faith that sustains her, Annabel is surprised to discover a sense of security and joy in her encounters with Lord Ranulf. As Annabel struggles to confront her feelings, she is involved in a situation that could place Ranulf in grave danger.
Ranulf's future, and possibly his heart, may rest in her hands, and Annabel must decide whether to follow the plans she has cherished or the calling God has placed on her heart.
Five Star Review by Author
Jill Williamson
For years Annabel's family shirked their duties and now that Lord Ranulf is moving to town, they must pay for their crimes. Unfortunately, the responsibility falls to Annabel. She must marry the evil bailiff or become Lord Ranulf's servant. Choosing the lesser of two evils, she packs her bags and begins three years of indentured servitude.
But life with Lord Ranulf is not as horrible as she feared. Though the man has a horrible temper and is scarred and disfigured, he allows Annabel to read from the bible, something she has always dreamed of doing. But when Annabel is attacked and a man gravely injured, everything good hangs in the balance, including Annabel and Lord Ranulf's futures.
Oooh, I love a good romance novel! And Melanie Dickerson writes very sweet romance novels. But they're fairytales, and fairytales always include an evil villain and danger. The Merchant's Daughter did not disappoint. I loved Annabel and Lord Ranulf's characters. I loved the initial misunderstandings, and I especially loved how it all worked out in the end. If you love fairytale romances, this one is a must read. And if you're looking for a sweet, clean teen read, this would make a perfect gift, as would Dickerson's first novel The Healer's Apprentice. Highly recommended.
Jill, I want to thank you for sharing your review of The Merchant's Daughter. It was very impressive.
Patricia
Melanie,
Congratulations on being a finalist for the 2012 Christy Award. Thanks for providing all of us with some amazing books to treasure.
Patricia
*Scripture taken from the Holy Bible, NEW INTERNATIONAL VERSION®. Copyright © 1973, 1978, 1984 by Biblica, Inc. All rights reserved worldwide. Used by permission.